"Story is the wisdom that can guide you to your true destiny–both temporal and spiritual. All of the great myths, legends, and fairy tales have that power. If you understand their secrets, they can guide you to a full realization of your self. Great stories are designed to guide us to our full potential and are as necessary to our well-being as fresh air." -James Bonnet, author Stealing Fire From the Gods.  
Here are some stories and we hope you find some fresh air.
Skateboards For Syrians: Students Help Classmate Make Good On Decade-Old Promise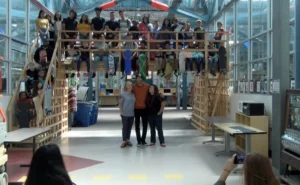 posted at KPBS.org Students at High Tech High in Point Loma are wrapping up their school year — and a special gift for Syrian refugees. They will send 15 skateboards to a Jordanian afterschool program for Syrian children. But there is more to the story than a nice gesture. "I call you all 'The Dream Keepers' because Abdullah had a dream, a wish that he made when he was seven," said high school humanities teacher Lisa Griffin. She was talking to fourth-graders from High Tech Elementary next door about Abdullah Alexander. The High Tech High junior lived in Syria while his father was attending a university program there. When he left, he promised he would return with skateboards for all of his friends. Five years later, a civil war broke out.  
The Disadvantage of Being an HTHCV Graduate in College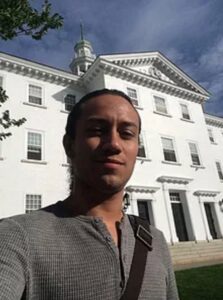 High Tech High Chula Vista is unique in every sense of the word. Between project based learning, PoL's, and the daily challenge to the established public education system, HTHCV immediately stands out from any pool of high schools. As a student ambassador at HTHCV, I had the opportunity to give tours to all sorts of visitors from around the world: educators, politicians, parents and prospective students, and in one instance, a television production crew from Brazil. Walking down our one hallway school, it is very easy to sound impressive and be impressed, as you share about the projects and HTHCV as a whole to your visitors.  
How My Project-Based School Prepared Me for Columbia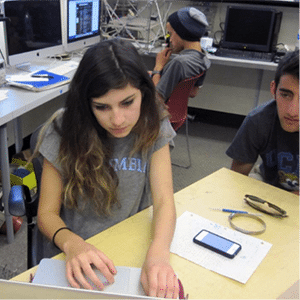 As admissions coordinator at Portfolio School, I am privileged to work with parents as they make an important choice about their child's future. The understandable questions are asked and reflected upon: which type of environment is right for my child, which type of school will prepare them best for the future, which type of environment will lead them to getting into a top college. As someone who went to Columbia by way of a non-traditional project-based school, I am able to share with parents my own experience coming to a top college, and my feelings on how well prepared I was for success thanks to my academic background.  
Launching a Weather Balloon, Learning Together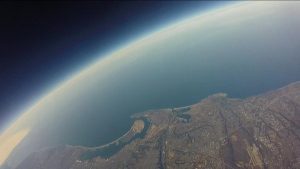 posted at Education Week This post is by Nadia Gloag, 9th Grade Student at the Gary and Jerri-Ann Jacobs High Tech High in San Diego, CA. Launching weather balloons the first semester of high school is not exactly common, but that was the challenge presented by our teachers when we started the school year in September. Our teachers had launched weather balloons before, so we had complete faith that, as adults, they knew what they were doing and would lead us through the process and to success. However, as our project got underway, we realized that our teachers had a different understanding of how the process would unfold. We were going to learn how to successfully launch these weather balloons together.  
High school isn't what it used to be
posted in The San Diego Union Tribune In the old days — before globalization 3.0 and the age of the internet — all you had to do was be on time, have a good memory and stay out of trouble. Now, we see jobs disappearing, everybody seems to have a 3.5 GPA and a decent SAT. To be competitive, you have to have a new skill set for a very new economy. You are competing for a job with every kid in the world for a new (and shrinking) workplace that values creativity, innovation and entrepreneurship — things that are not routinely nurtured in most schools. Not only are we facing offshoring and outsourcing, according to a recent study by Oxford Research, "nearly half of all jobs are vulnerable to machines — to applications using information technology." It was predicted that more than 47 percent of the jobs that exist today would be gone — forever — over the next 20 years.