High Tech High Chula Vista
1945 Discovery Falls Drive, Chula Vista, CA 91915
https://goo.gl/maps/YwmnENXx4p7ACy6VA
Founded in the fall of 2007, HTHCV is the first of two high schools opened as a California Statewide Benefit public charter school. Serving approximately 600 students in grades 9-12, HTHCV integrates liberal arts and hands-on technical learning that prepares students for college, civic life, and careers and supports the development of the deeper learning competencies:
Master core academic content
Think critically and solve complex problems
Work collaboratively
Communicate effectively
Learn how to learn
Develop academic mindsets
Fusing project based learning with real cooperative community learning experiences, High Tech High Chula Vista students have the opportunity to affect change in both their communities and families, and within themselves. Selected by a random lottery from a pool of young people that represent the diversity of South County, HTHCV students are interns, Model UN participants, cross country runners, screen print and ceramic artists, rowers and coxswains, Mathletes, and tinkerers. College bound, they participate in annual college visits across California and beyond, have personalized college-going services, and are enrolled in a UC A-G course of study. HTHCV students are doers, dreamers, and thinkers who are poised to ask big questions and make big changes in a changing world.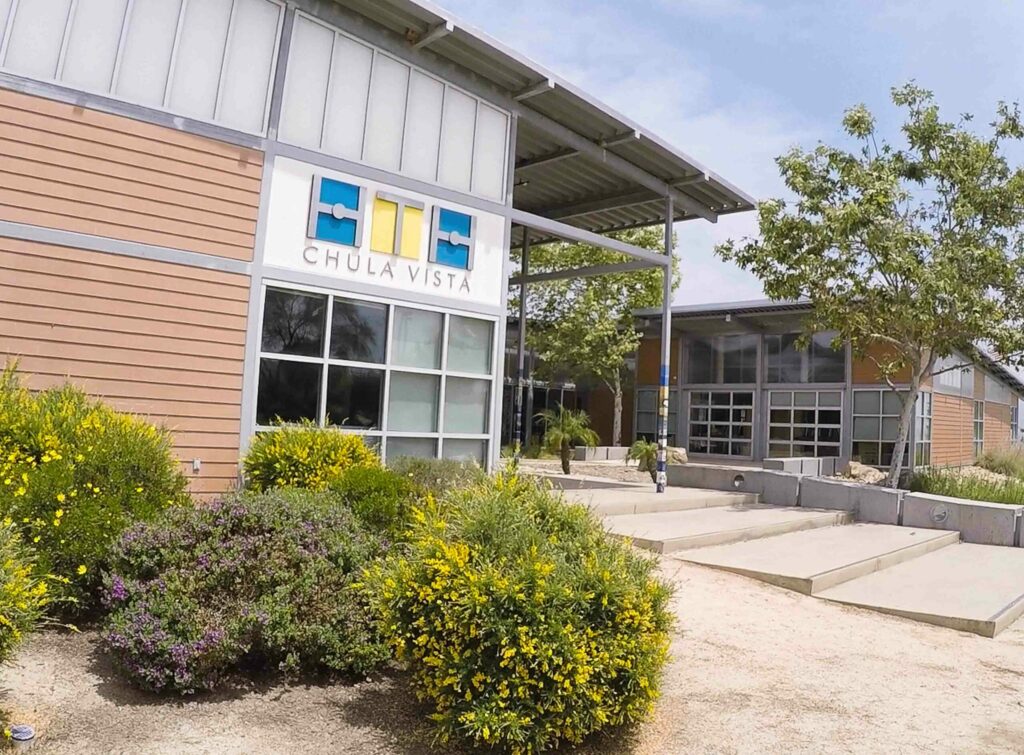 October

2022

Sun
Mon
Tue
Wed
Thu
Fri
Sat

7

HTHCV All School Day – NO SCHOOL

•

10

HTHCV – Indigenous People's Day – NO SCHOOL

•

11

HTHCV Advanced Volleyball vs CVLCC

•

13

College Day for Seniors

HTHCV Internship Family Night

HTHCV Advanced Volleyball @ O'Farrell

• • •

18

HTHCV Advanced Volleyball vs. Liberty Charter

•

20

HTHCV SLC's Minimum Day – 12noon dismissal

•

21

HTHCV SLC's Minimum Day – 12noon dismissal

•

27

HTHCV Picture Make up day

•
In Chaos or Community: Learning to Listen How Dialogue Can Save Us All, a student created play on History of Police Brutality & Civil Rights
Students worked to created a mural in memory of a student that passed away, Sean Fuchs.
In Homeless in America: Exploring Homelessness and the People Who Seek to End it, student looked at the different ways that could be used to end homelessness in America.
What should the public know about drugs today? How can we inform them?
How can we help provide San Diego artists with affordable housing?
How should immigrants and refugees be welcomed when they enter a new country?